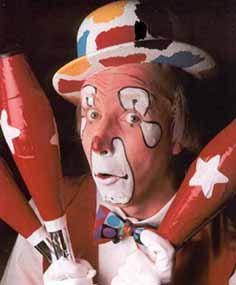 Matto and Polo are firmly established as the most popular clowns in Britain.

Matto (Mathew Ware), born in Portsmouth, from an early age always wanted to be a clown, and in 1975, at the age of 17, after a year at drama college, joined Gerry Cottles Circus. With Gerry's guidance, Matto's clown carrer had begun.

Premiere circus tours included UK, Channel Islands, Iceland and the Middle East. Matto has worked alongside great clowns - Charlie Cairoli, Sonny Fossett, Jacko Fossett and Jimmy Scott.